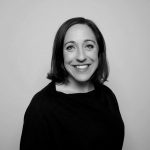 Rikki is a positive, strategic and solutions-focused thinker, effective communicator and skilled relationship manager. She has a background in law reform, dispute resolution, politics, policy, research, teaching, communications and advocacy.
Rikki is passionate about working with people, co-design, collaboration and bringing creative ideas and energy into her work to enable positive change. She can provide strategic advice, identify innovative solutions and is skilled at connecting people and projects. Rikki is also well placed to assist clients to attract funding, broker partnerships and scope new opportunities.
Rikki's experience in the university sector, state and federal parliament and the community sector allows her to offer a nuanced understanding of government at all levels, the political landscape, policy development, procurement, program management, people, governance and research. Her skills, experience and energy combined with her broad networks locally and nationally ensure she is well placed to assist clients to grow their profile, reach, impact and support short- and long-term growth.
Rikki works as a Sessional Lecturer in the Faculty of Law at the University of Tasmania, as a Researcher with the Tasmanian Institute of Law Enforcement Studies (TILES) and with Conflict Coaching International (CCI). She has a Bachelor of Arts and Law with Honours in Law and a Graduate Diploma in Legal Practice from the University of Tasmania. Rikki also holds a Masters of Conflict and Dispute Resolution from James Cook University.
Rikki is a member of two not-for-profit Boards and has varied governance experience across the university and community sector. She is a graduate of the Tasmanian Leaders program and a Professional Member of the Resolution Institute.