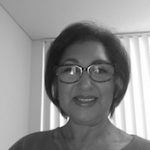 Zenobia specialises in supporting leaders to manage change associated with transformation projects facing complex transitions for individuals and organisational cultures.  With over 20 years of experience, which has spanned mainland and regional Australia, United States, Europe, Singapore and South Africa, she has built expertise in delivering critical business strategy.  Zenobia is a Transformation, Engagement, and People Specialist with extensive industry experience, including higher education, resources, energy, manufacturing and telecommunications. She has a proven record of achieving outcomes across complex human resources, business transformation, and project management initiatives.
Zenobia's success in tailoring unique human resource and transformational initiatives stems from a passion to uplift capabilities and coach team members to achieve business objectives as well as personal goals. Her pragmatic but compassionate leadership approach enables Zenobia to leverage influence among executive and front-line team members and stakeholders to deliver insights that directly address organisational problems and drive solutions that improve cultures.
Her passion is making a difference and seeing organisations thrive, working closely with leaders to ensure the successful outcomes of the role and organisation. Zenobia's operation style includes creative design thinking utilising codesign principles so there is collaboration and cohesion across the various stakeholder groups, taking a human-centred design approach as she believes people are the most important tangible organisation asset.
Known by her colleagues as a calm and flexible executive, she believes in doing what adds value, delivering on outcomes, rather than just ticking off a checklist!  Zenobia started her career in support roles and is a both hands-on and a strategic leader with a passion for being a life-long learner. She has achieved an Associate Degree in Training and Development from ECU, and a Graduate Diploma in Change Management from University of NSW. Zenobia has completed the Foundations of Directorship with the AICD and has served as a non-executive board member in Not-for-profit organisation and continues to pursue her Board career.