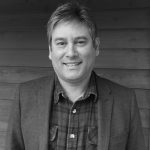 Manuel has worked in the Tasmanian community and disability sectors for over 30 years in a variety of roles, both in government and in not-for-profit sectors, from direct service provision to senior management roles, and at CEO and governance levels.
Manuel has supported organisations to develop and update their policies and procedures, business plans, grant applications, project work, stakeholder engagement, staff development and mentoring, program evaluations and audits, and case management.
Manuel has a passion for client, family, and community involvement in all aspects of service delivery and development, focussing on person centred approaches. He believes in empowering people regardless of ability to better achieve expertise, confidence, and self-determination. Manuel has a growing interest and involvement in aged care, having assisted the Wicking Dementia Research and Education Centre to establish UTAS' Bachelor of Dementia Care.
Manuel worked at NDIS in its Tasmanian trial and was a member of the NDIS Co-Design national committee run by The Australian Centre for Social Innovation (TACSI) in 2016. He continues to support participants as an independent Support Coordination provider.
Manuel has an Advanced Diploma of Disability, a certificate in understanding dementia, and a Bachelor of Fine Arts (Hons) from UTAS. He is a TasCOSS (Tasmanian Council of Social Services) Expert Panel Consultant, and member of the Tasmanian Bereavement Care Network.